[rev_slider_vc alias="quad"]
One integrated solution with a maximum reach
Communication of general business information, new safety regulations, professional matters or
personal information is requiring a centralized solution that can reach groups and individuals always and anywhere.
Discover how comvay360 makes it possible to:

Also reach
the non-desk
employee

Adapt the message to
the selected channel

Build a community that
strengthens the unity

Increase trust in corporate and
local management by optimized
communication
With comvay360 you streamline all your communication channels in one system.
From finance to project management and from operations to field service.
Check the video!
Your own TV channel
at QUAD
!
Broadcasts with text, images, video, and live feeds from well-known news channels. Entirely embracing your corporate identity.
This way you determine the information flows towards your employees and guests.
Start your own TV channel with comvay360. Compile playlists. Manage everything remotely. Whether you control screens at your location, in California, in New York, or in Poland – you are completely flexible.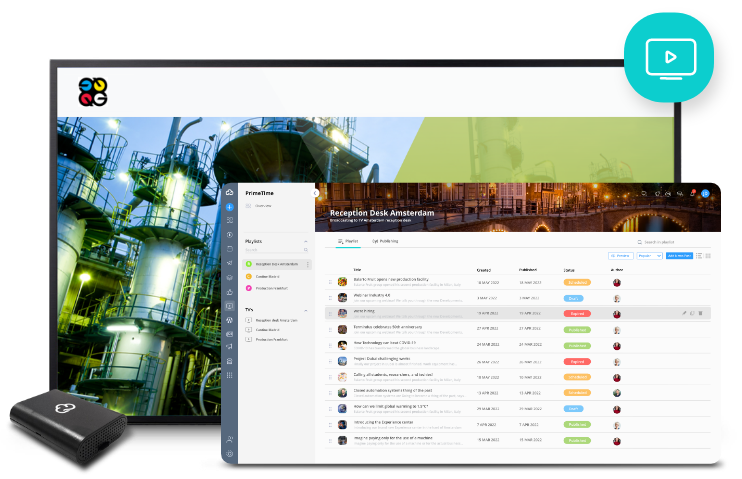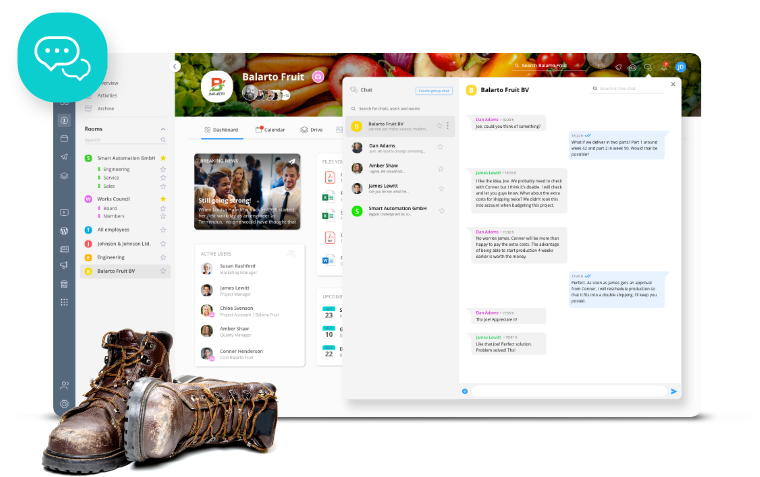 Sending a short text message to a colleague, a department, or a customer; that works very quickly and conveniently with the own chat function within comvay360.
You can also chat via the comvay360 app. Very handy if you are traveling or on your way in a plant and need to reach somebody quickly.
With the NewsDesk feature in comvay360 you can easily distribute a news item through various channels. With NewsDesk you keep the overview.
You can schedule news items and – if you wish – adjust them individually for each channel.
That's what's so nice about comvay360, the all-in-one platform. Whether your audience is internal or external.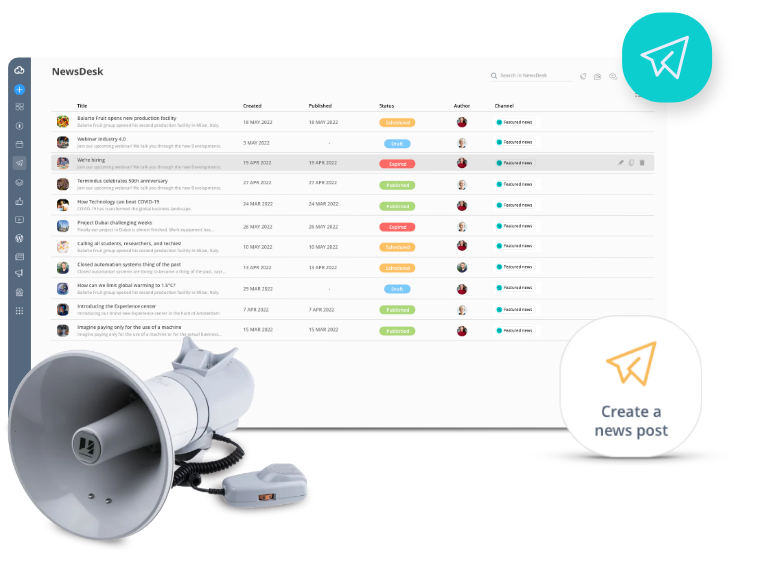 The heart of your organization
Collaborate with others in Rooms. Create a room for a project, a customer, a department, a press crew or for other purposes and invite colleagues, customers, business partners, or suppliers to join.