An involved and professional Works Council
needs a versatile solution
To be accessible, share information and
give people a voice requires a solution that can
communicate centrally and reach everyone individually.

Discover how comvay360 makes it possible for

the works council to:

Share information
through various channels
with the organization

Offer employees the opportunity
to speak directly with
the Works Council

Easily
organize surveys
and polls

Be able to
reach employees always
and everywhere 
The heart of your organization
Collaborate with others in Rooms. Create a room for a project, a client, a department or something else and invite colleagues and clients to join.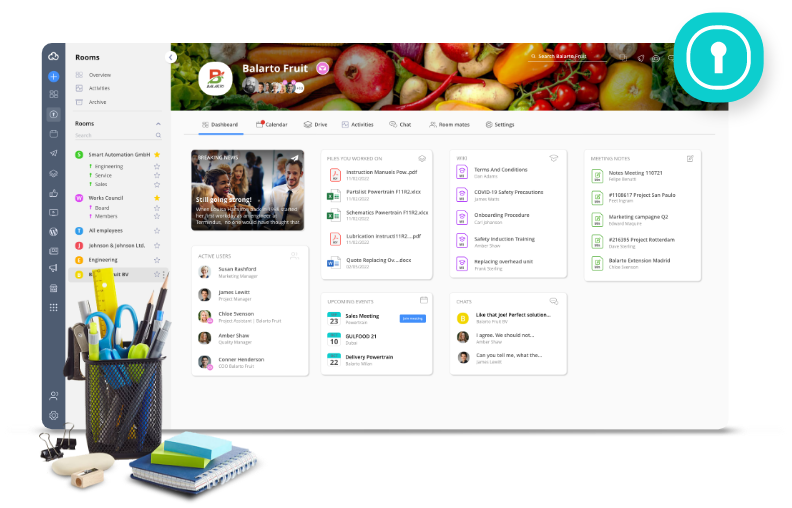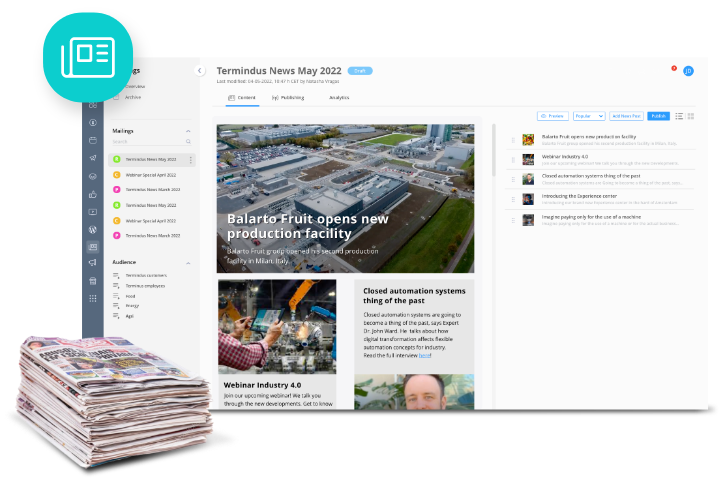 Want a mailing program but not with bells on? Then Mailings is ideal for you. Compose your newsletter from the created news items and determine the time of publication.
Comvay360 takes care of the layout with custom made newsletter templates in your corporate identity. And obviously comvay360 provides the relevant statistics.
Your very own TV channel!
Start your own TV channel with comvay360. Create playlists. Manage everything remotely. Whether you control screens at your location, in Berlin or anywhere else in the world- you are completely flexible.
Broadcasts with text, images, videos and live feeds from well-known news channels. Completely in your house style. This way you control the information flow towards your employees and guests.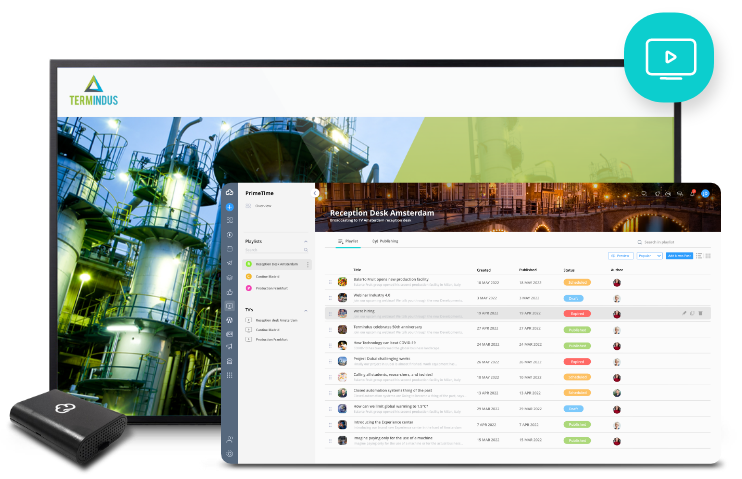 With comvay360's NewsDesk, you can easily distribute a news item through various channels. With NewsDesk you keep an overview. 
You can schedule news items and – if you wish – customize them individually for each channel. 
Now that's what's so great about comvay360. Everything in one platform. Including the news! Whether it's for internal or external use.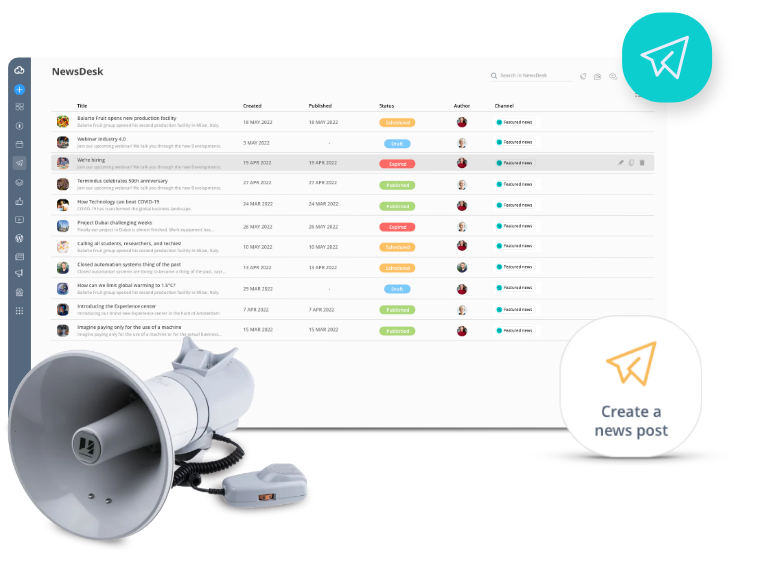 Organizations in various sectors choose comvay360
to better communicate with colleagues and clients