Information as an important requirement for collaboration
The most important prerequisite for success is optimal communication.
Having the right information available at any time and any location, for everyone.

Discover how comvay360 makes it possible for construction,
installation and infrastructure to:

Provide
easily accessible
information

Be able to
reach non-desk
employees

Create a safe working
environment through optimal
communication

Reach individual
employees
anywhere, anytime
The heart of your organization
Collaborate with others in Rooms. Create a room for a project, a client, a department or something else and invite colleagues and clients to join.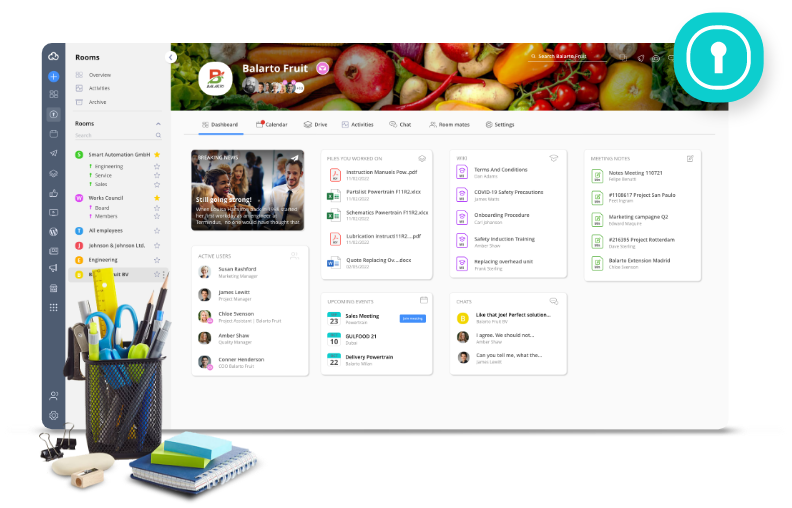 Each user has their own dashboard – both desktop and mobile. Choose your own widgets and change the layout to your own preference and experience.
That way, you have everything organized on one screen and are up to date with the most recent changes, events or appointments.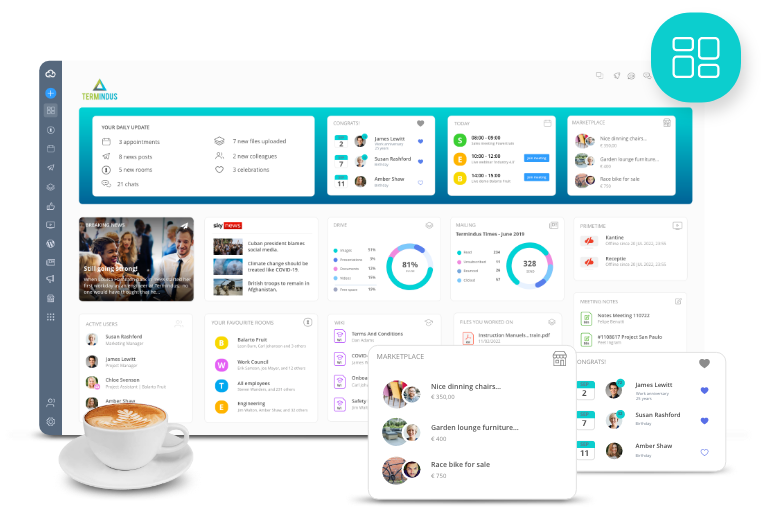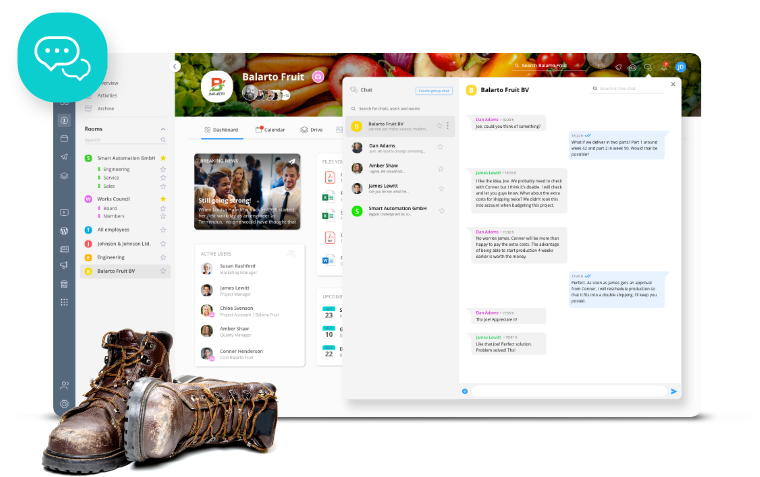 Sending a quick message to a colleague, a department or a client; it works very fast and easy with the own chat function within comvay360.
Chat history is preserved so that information is not getting lost when someone leaves the organization and the information becomes available to people who are new to the organization.
Structure and share your knowledge
Wiki helps you to easily document, manage and share facts, agreements and other information.
Create documents with your knowledge and share them with colleagues, externals, or perhaps just for your own use.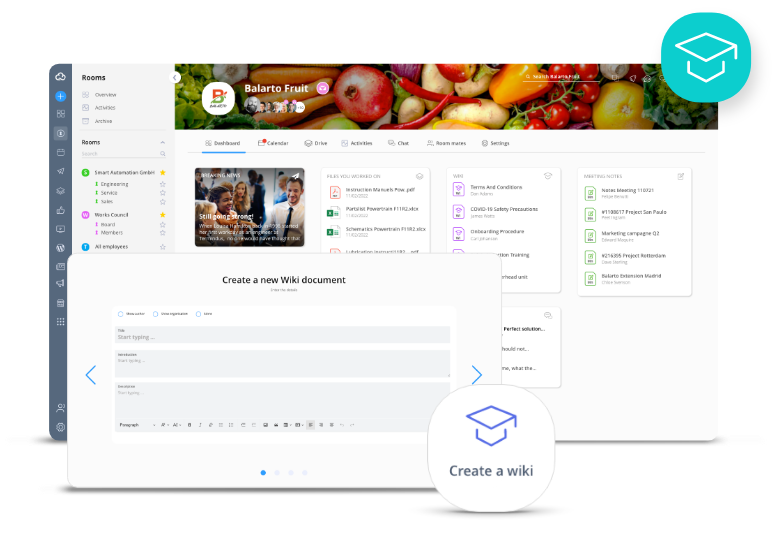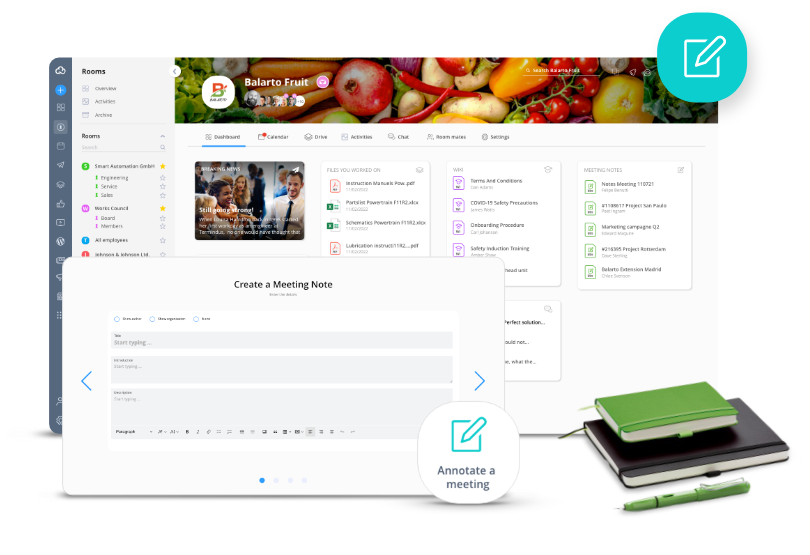 Note, share and take action
Do you have a meeting and want to easily document the topics that were discussed, the decision making and the action list?
If so, Meeting Notes is super useful for you. You'll find the feature in the rooms and as a widget on the dashboard.
Organizations in various sectors choose comvay360
to better communicate with colleagues and clients