A multifunctional platform with which
the solution is always close by
The desired information is easily available, found quickly and
easily accessible for the customer.
Discover how comvay360 makes it possible for
customer services to:

Be able to
set up a
customer portal 

Offer customers the
possibility to speak
directly with customer services

Build a community
through which customers
are heard and loyalty is strengthened

Provide easily accessible
and up-to-date
information
The heart of your organization
Collaborate with others in Rooms. Create a room for a project, a client, a department or something else and invite colleagues and clients to join.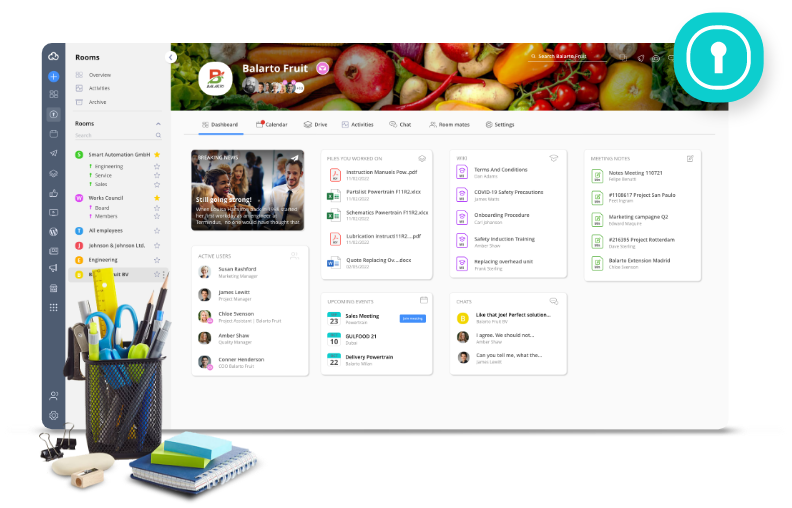 We're live in three, two…
Within comvay360 we offer standard video calling. Very practical. Contact people directly via online meeting. Or invite someone from the calendar.
Share a screen, use a whiteboard together or divide up the group of participants by using break-out rooms.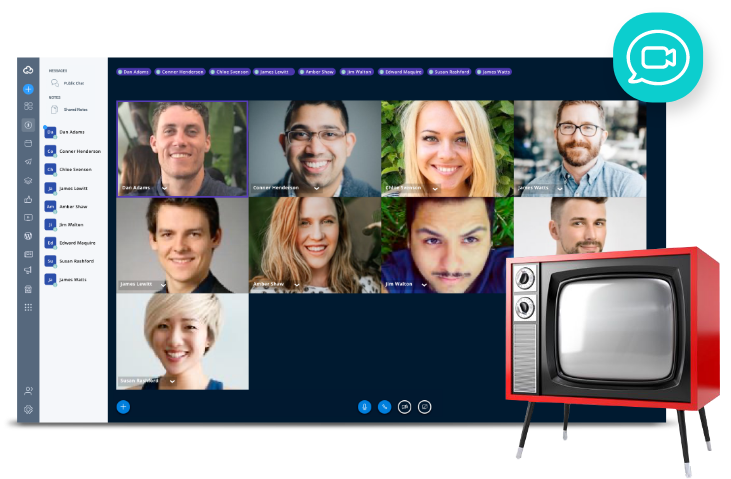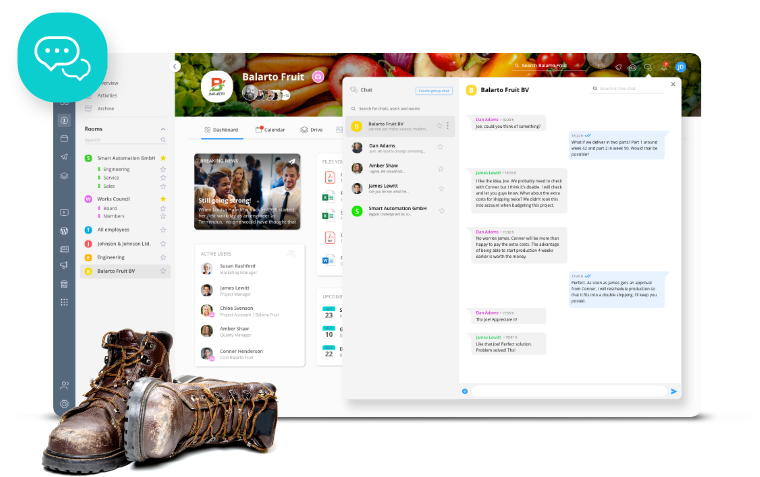 Sending a quick message to a colleague, a department or a client; it works very fast and easy with the own chat function within comvay360.
Chat history is preserved so that information is not getting lost when someone leaves the organization and the information becomes available to people who are new to the organization.
All data in one secure place
The information you share through this platform is stored in our own Cloud. Easily keep track by placing information in the appropriate rooms.
The information is always accessible. Also on the go on your smartphone or tablet, or on your laptop. Incredibly convenient and very easy.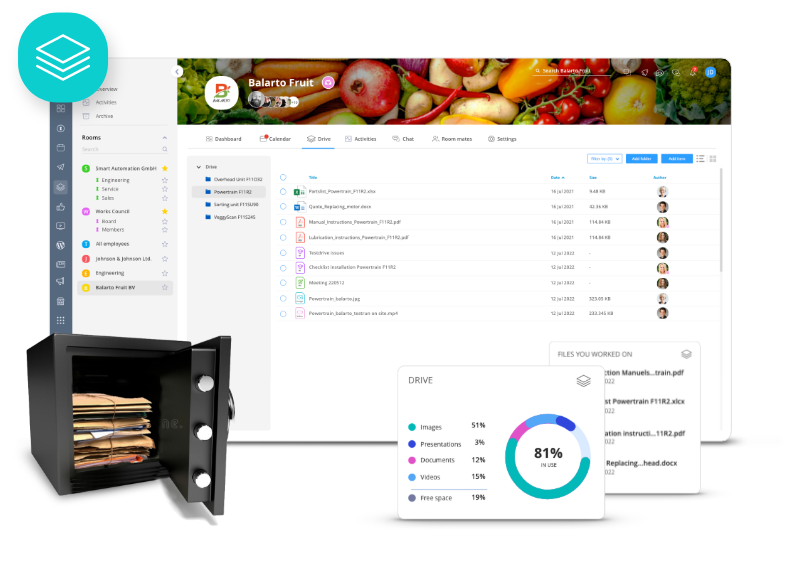 Organizations in various sectors choose comvay360
to better communicate with colleagues and clients