[rev_slider_vc alias="interncom-uk"]
One integrated solution with maximum reach
Communicating general business information, new safety regulations
professional matters or personal information requires a centralized solution
with which groups and individuals can always be reached.
Discover how comvay360 makes it possible for
internal communications to:

Be able to
reach non-desk
employees

Be able to adapt the
message to the channel
which is being used

Build a community
which strengthens
the interconnection

Increase the confidence in
your management team
using optimal communication
Your very own TV channel!
Start your own TV channel with comvay360. Create playlists. Manage everything remotely. Whether you control screens at your location, in Berlin or anywhere else in the world- you are completely flexible.
Broadcasts with text, images, videos and live feeds from well-known news channels. Completely in your house style. This way you control the information flow towards your employees and guests.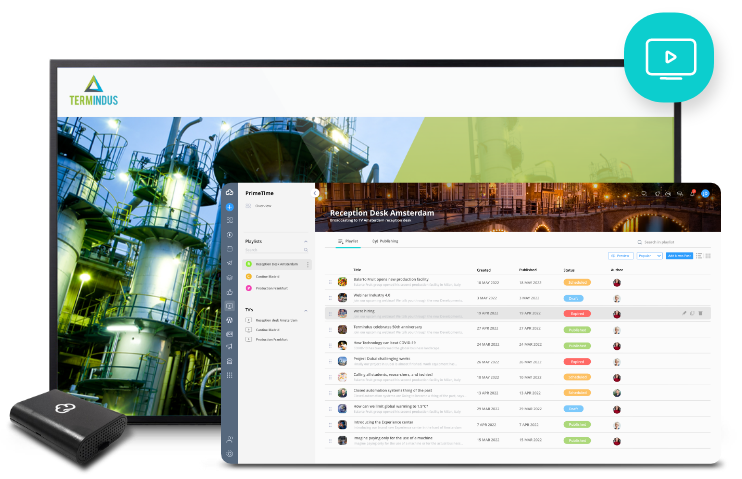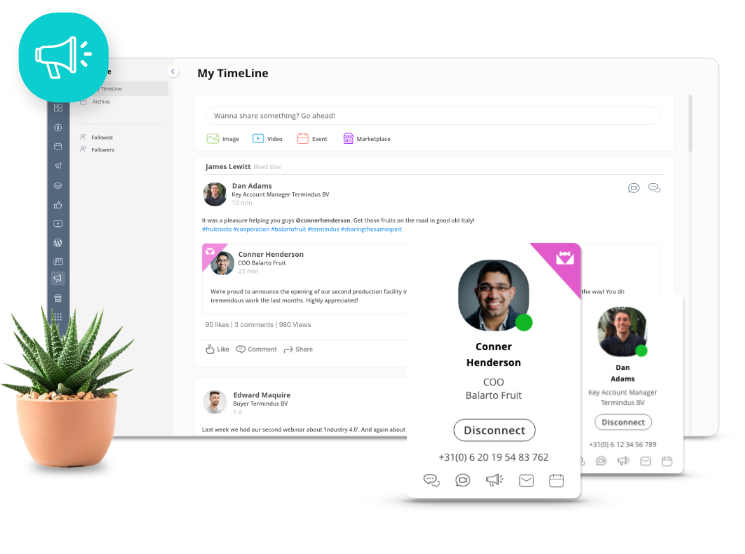 Your internal social media channel
TimeLine keeps you connected to colleagues and your colleagues connected to you. At any time of the day.
Social media connects people. TimeLine is the social media channel for your organization. Share with your colleagues what you are working on and stay up to date with what others are doing.
Each user has their own dashboard – both desktop and mobile. Choose your own widgets and change the layout to your own preference and experience.
That way, you have everything organized on one screen and are up to date with the most recent changes, events or appointments.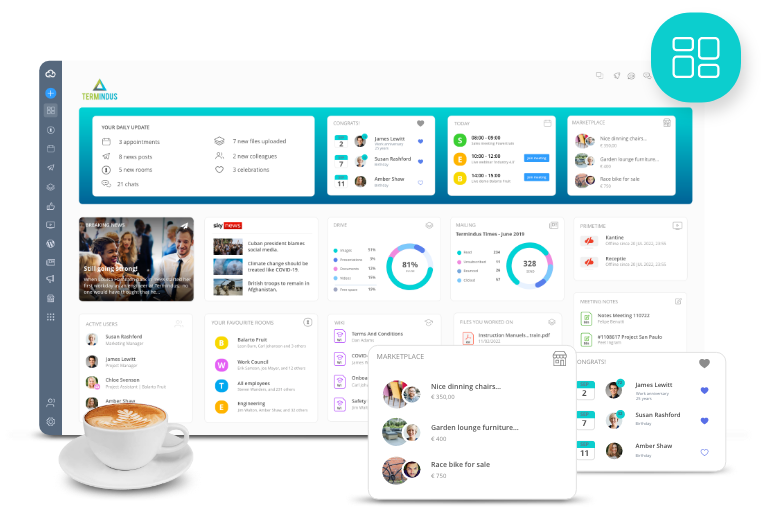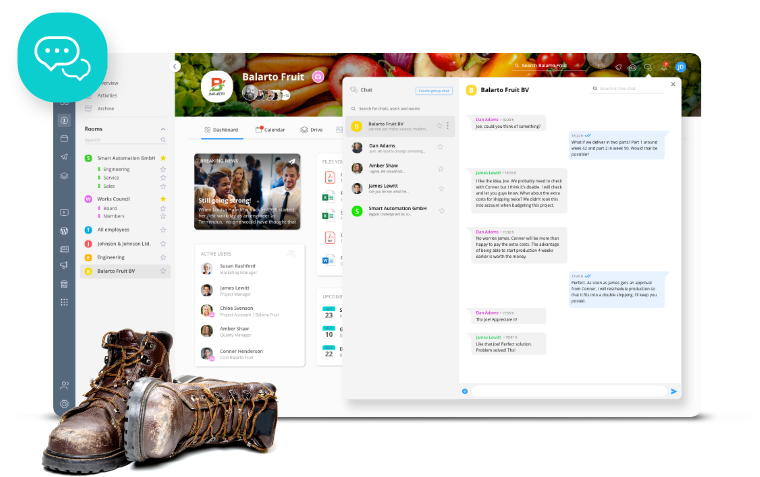 Sending a quick message to a colleague, a department or a client; it works very fast and easy with the own chat function within comvay360.
Chat history is preserved so that information is not getting lost when someone leaves the organization and the information becomes available to people who are new to the organization.
With comvay360's NewsDesk, you can easily distribute a news item through various channels. With NewsDesk you keep an overview. 
You can schedule news items and – if you wish – customize them individually for each channel. 
Now that's what's so great about comvay360. Everything in one platform. Including the news! Whether it's for internal or external use.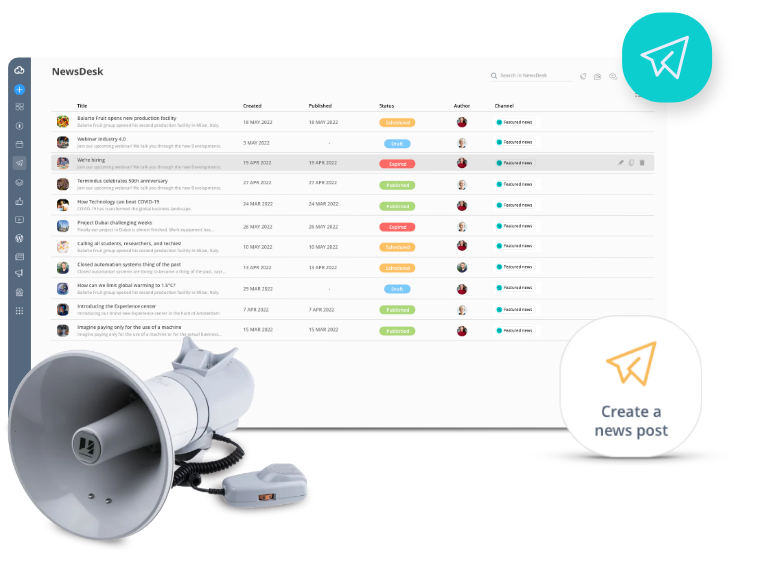 Organizations in various sectors choose comvay360
to better communicate with colleagues and clients