Good infrastructure is key
For optimal engagement and maximum satisfaction,
it is important that everyone has access to the same information.
But without the right infrastructure, this can be quite a challenge.
Discover how comvay360 makes it possible for
the manufacturing industry to:

Provide 
easily accessible
information

Be able to
reach non-desk
employees

Create a safe
working environment through
optimal communication

Be able to
contact your employees
anywhere, anytime
The heart of your organization
Collaborate with others in Rooms. Create a room for a project, a client, a department or something else and invite colleagues and clients to join.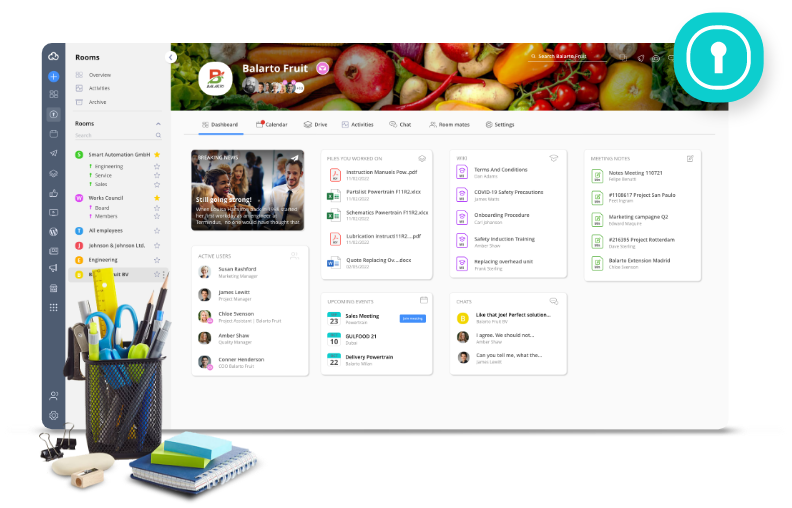 The unique structure of this platform allows you to reach each user of comvay360 individually. Through the notification center it keeps you informed about appointments, events, chats, mentions, room activities and online meetings.
In addition, you can also be informed of important matters via a push notification. It' s just that easy.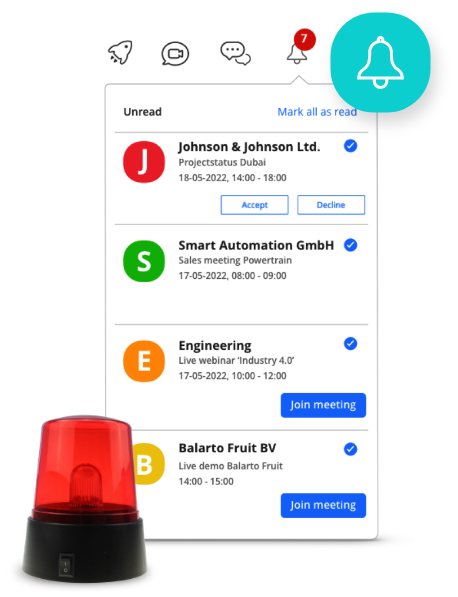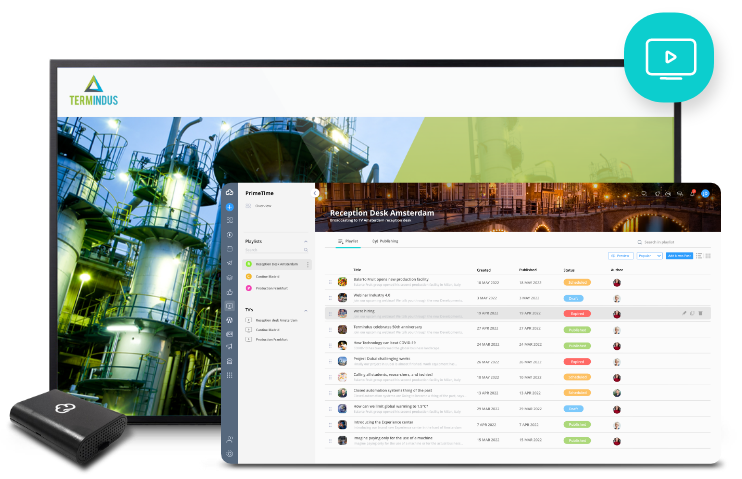 Your very own TV channel!
Start your own TV channel with comvay360. Create playlists. Manage everything remotely. Whether you control screens at your location, in Berlin or anywhere else in the world- you are completely flexible.
Broadcasts with text, images, videos and live feeds from well-known news channels. Completely in your house style. This way you control the information flow towards your employees and guests.
Organizations in various sectors choose comvay360
to better communicate with colleagues and clients