One integrated solution for your customers and suppliers
Communicating with customers, suppliers, detached employees
or hired professionals requires a powerful and professional solution which can be
used for both very comprehensive and also personal and individual communication.
Discover how comvay360 makes it possible for
external communications to:

Be able to optimally
reach and involve
external relations

Be able to adapt
the message to the
channel which is being used

Build a community
which strengthens
the interconnection

Support your branding
with professional
communication
With just the click of a button, you decide which content will be published on which social media channel.
All content for employees, customers and suppliers in one place. And from there also publishing on social media. That's a unique feature of this platform.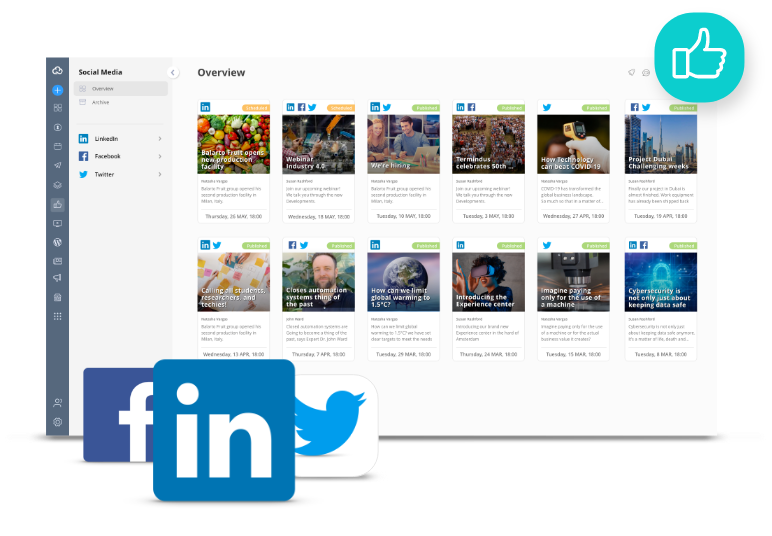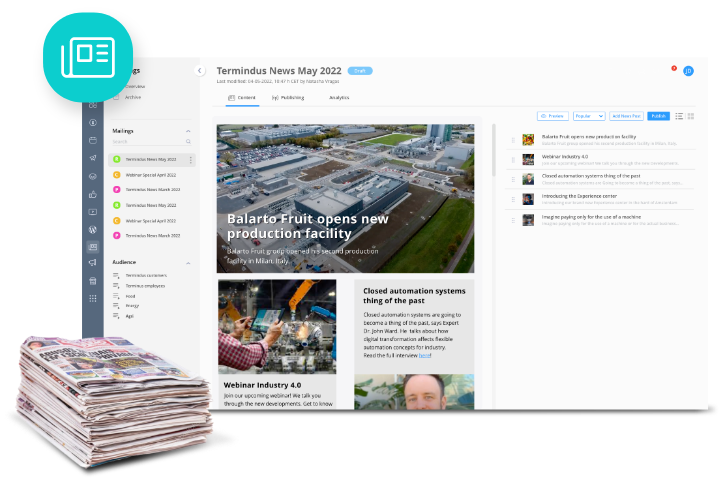 Want a mailing program but not with bells on? Then Mailings is ideal for you. Compose your newsletter from the created news items and determine the time of publication.
Comvay360 takes care of the layout with custom made newsletter templates in your corporate identity. And obviously comvay360 provides the relevant statistics.
The heart of your organisation
Collaborate with others in Rooms. Create a room for a project, a client, a department or something else and invite colleagues and clients to join.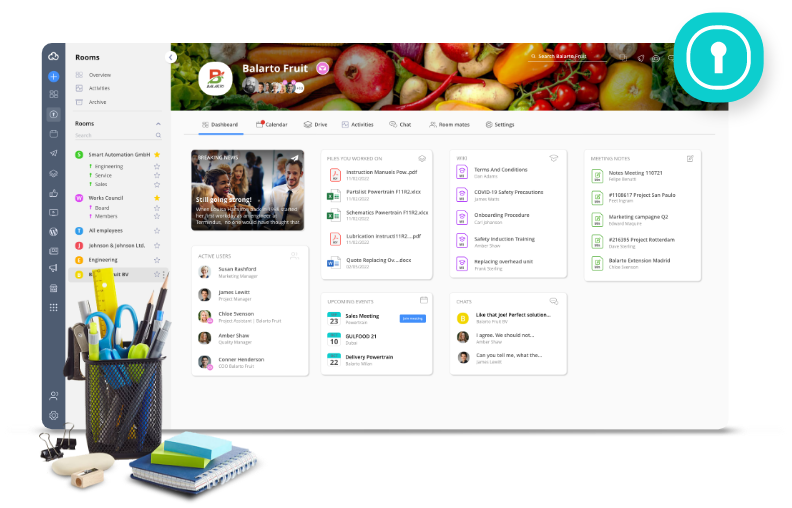 With comvay360's NewsDesk, you can easily distribute a news item through various channels. With NewsDesk you keep an overview. 
You can schedule news items and – if you wish – customize them individually for each channel. 
Now that's what's so great about comvay360. Everything in one platform. Including the news! Whether it's for internal or external use.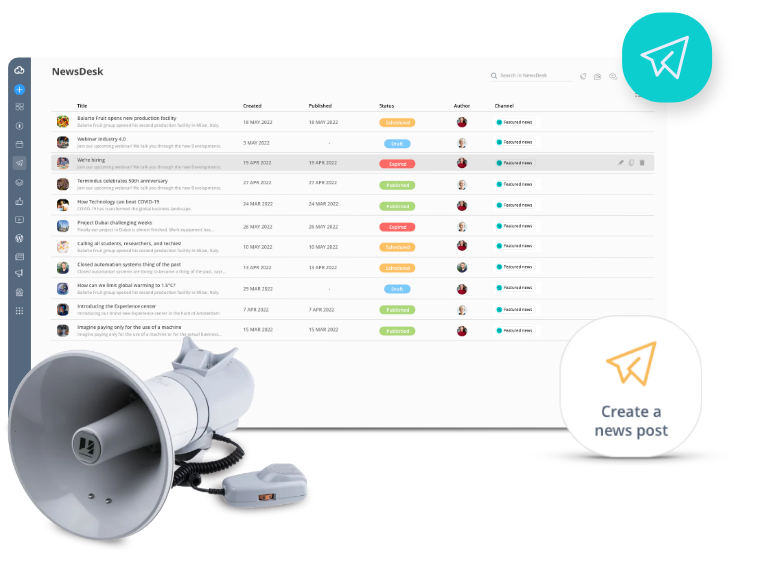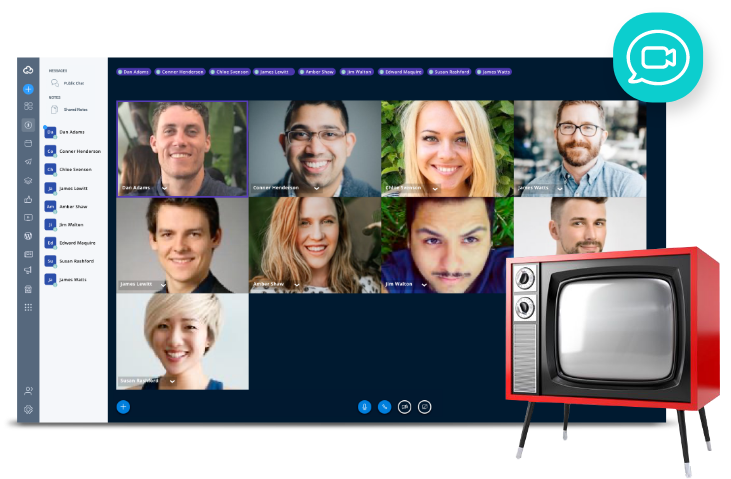 We're live in three, two…
Within comvay360 we offer standard video calling. Very practical. Contact people directly via online meeting. Or invite someone from the calendar.
Share a screen, use a whiteboard together or divide up the group of participants by using break-out rooms.
Organizations in various sectors choose comvay360
to better communicate with colleagues and clients